---
Spedizione gratis in Ticino per acquisti superiori ai 50CHF.
Spedizioni nel resto della Svizzera 20CHF.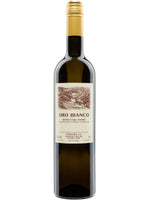 Oro Bianco DOC - Vegano
Bianco del Ticino DOC

Origin Tenimento la Prella and Tenimento dell'Ör – Mendrisiotto
Grapes White Merlot 75%, Chasselas 20%, Chardonnay 5%
Color Pale straw yellow with green reflections
Perfume Fruity, fine, with citrus notes given by the slight dominance of Chardonnay on the nose.
Taste Dry and fragrant with a marked harmony between the vines, supported by a good acidity and a pleasant presence of natural carbonic gas.
Aging 1/2 years
Alcohol content 12.5 Vol.%
Vinification The different grape varieties are harvested and vinified separately. A soft pressing and fermentation at low temperatures in steel containers allow to obtain fine, fresh and persistent aromas.
Observations It is advisable to serve at 8/10° C to have a good aromatic expression.
Gastronomic accompaniment Ideal for aperitifs, appetizers, simple first courses, freshwater fish and cheese-based dishes such as fondue and raclette